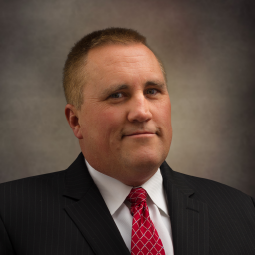 Mr. Tatham is one of the nation's leading authorities on the development of qualitative and quantitative customer satisfaction research for state and local governments. During the past ten years, he has designed and implemented customer satisfaction assessments for more than 700 governmental agencies in 46 states.
Mr. Tatham is a highly skilled interviewer and focus group facilitator. His experience includes interviews with foreign cabinet members, Heads-of-State, ambassadors, and numerous leaders at all levels of government and business in the United States, Mexico, and Canada.
Presentations and talks given by Mr. Tatham to regional and national audiences include:
How to Increase Customer Satisfaction with Effective Communication (American Waterworks Association Foundation – Washington, D.C.)
How Municipal Departments Can Implement Effective Customer Satisfaction Programs on a Limited Budge (Government Training Institute of Kansas and Missouri)
Benchmarking Citizen Satisfaction with the Delivery of Governmental Services (Mid-America Regional Council – Kansas City, MO)
Best Practices in Community Survey Research (National Association of Counties – New Orleans, LA)
Other Experience
Mr. Tatham developed and implemented ETC Institute's DirectionFinder® Survey which allows more than 200 communities across the United States to objectively assess community priorities and customer satisfaction against regional and national benchmarks for a wide range of governmental services.
Mr. Tatham developed and implemented an ongoing internal and external organizational survey which is used by dozens of organizations to generate performance measures to assess the progress towards achieving the strategic goals and objectives, and to help set priorities for operating and capital budgets.
Current Position
Mr. Tatham is currently serving as the Chief Executive Officer for ETC Institute, a market research firm that specializes in the design and administration of customer satisfaction research for governmental, nonprofit, and private organizations.
Please see resume for a comprehensive list of projects Mr. Tatham has managed.
Education:
M.B.A., Management, Kansas State University; B.A., Princeton University, Political Science/Economics; Certificate of Proficiency in Latin American Studies, Princeton University
Professional Affiliation:
Chair of the Citizens for Parks Sales Tax Initiative; Strategic Planning Committee, City of Olathe, KS; Board of Directors, Olathe Chamber of Commerce; Parks and Recreation Board, City of Olathe, KS; Convention and Visitors Bureau of Olathe, KS; Market Research Association
Experience:
20+ years
Resume