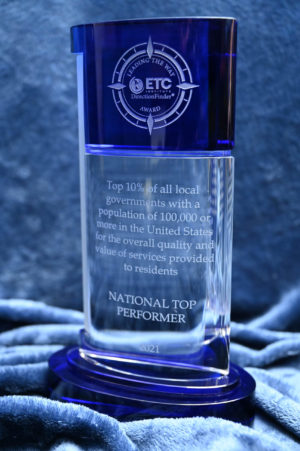 ETC Institute's DirectionFinder® Survey was developed in 1999 in cooperation with 11 communities in Kansas and Missouri. The purpose of the survey was to help local governmental leaders use input from residents as an integral part of decision-making. By objectively assessing resident satisfaction with local governmental services along with the priority residents place on these services, ETC Institute's DirectionFinder® survey has helped thousands of city and county leaders be more responsive to the needs of their community.
Since 1999, ETC Institute's DirectionFinder® Survey has been administered to nearly two million residents in all 50 states. Although ETC Institute has provided "benchmarking" data that has allowed communities to compare their results with other communities for more than 20 years, ETC Institute did not formally recognize the top performers until this year. ETC Institute's "Leading the Way Award" was created to recognize local governments for outstanding achievement in the delivery of services to residents.
Recipients of the award rank in the top 10% of all cities and counties in the United States with regard to their composite performance in three core areas that are assessed on the DirectionFinder® Survey:
satisfaction with the overall quality of services
satisfaction with customer service provided by employees, and
satisfaction with the value residents think they receive for local taxes and fees.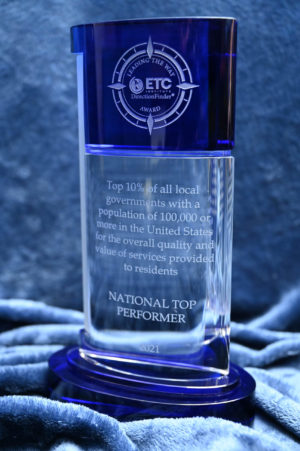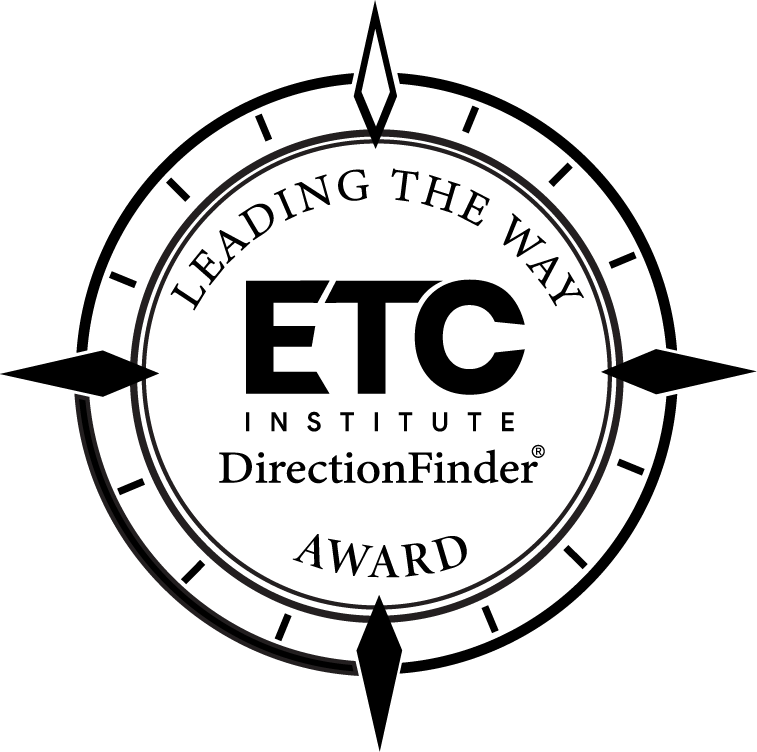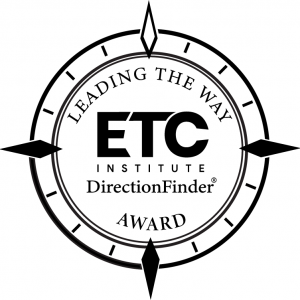 This class of recipients for ETC Institute's Leading the Way Award were selected from nearly 200 communities that participated in ETC Institute's DirectionFinder® survey between March 2023 and June 2023.
The initial winners are listed alphabetically below: