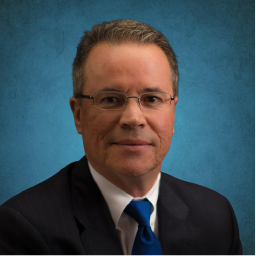 Mr. Emas is an experienced leader with more than 25 years working in the fields of finance, operations, marketing, and sales. Mr. Emas brings to the table unmatched skill sets with a long list of outstanding results handling complex and long-term initiatives.
Prior Experience
Mr. Emas, prior to joining ETC Institute, worked for leading financial service organizations such as Deluxe Corporation and Merrill Lynch. Some of his previous roles included Operations Manager, Client Services Manager, and Financial Consultant.
Current Position
Mr. Emas joined ETC Institute in 2013, taking on the role of Chief Financial Officer. In this role, Mr. Emas is responsible for all financial processes, including accounts receivable/payable, expense management, bid coordination, and financial reporting to name a few. Mr. Emas's role also includes Director of Administration, handling the human resources department, insurance and licensing, as well as policies and procedures.
Education:
MBA, University of Missouri, Kansas City; B.S. in Business, University of Missouri, Kansas City
Professional Affiliation:
Experience:
25+ years
Resume